COMBINING THE ART OF COOKING WITH NURTURING GOOD HEALTH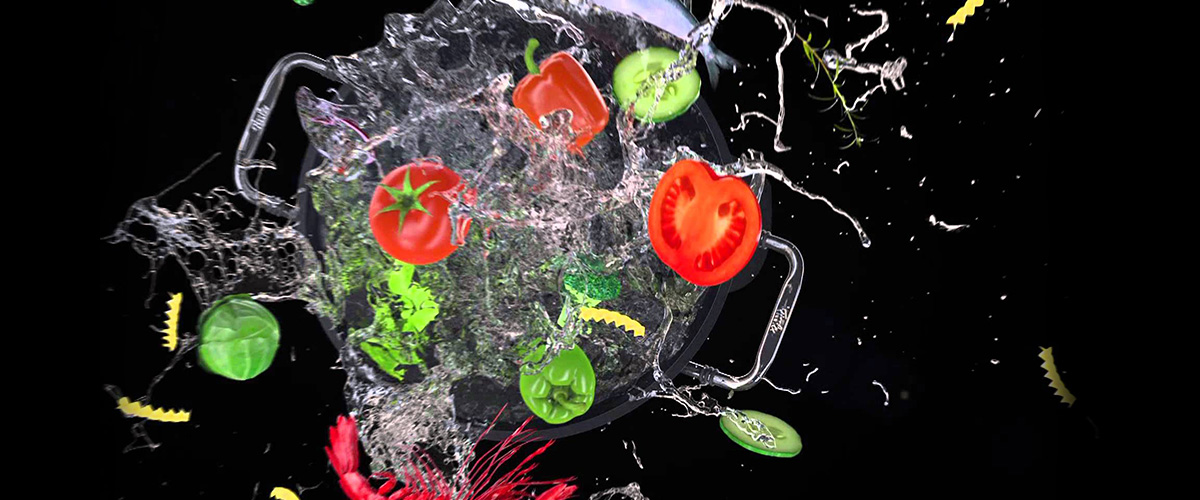 When Meadow Vista resident Aiko Shimada describes her Reiki program and macrobiotic food classes, it's about celebrating cultural roots.
"Reiki is Japanese hands-on energy healing," she said. "Macrobiotics also developed in Japan."
She and her mother, Yaoko Shimada, run the home-based Sierra Foothills Reiki and Macrobiotics. Aiko Shimada, a master-level practitioner, has a dedicated Reiki room. Yaoko Shimada' is a certified macrobiotics cooking instructor.
"It is interesting. People who come to the cooking classes are curious about Reiki and people in Reiki are curious about the cooking classes," Aiko said.
The cooking classes are a mix of macrobiotics and traditional Japanese meals.
"(Macrobiotics) was developed by George Ohsawa in Japan," she explained. "At the time, Western influences were coming in and people were more interested in a Western diet — bread, things like that. Ohsawa went to Europe to spread this thing and it just took off. It is a healing way of cooking. The food is whole-grain based — brown rice, lots of cooked vegetables mostly and a lot of fermented food like miso. There are sea vegetables — kelp and such — and a small amount of animal protein if people choose to do so."
The key is to eat what grows in your region – a method particularly meaningful to the Shimadas, who moved from Seattle to California
"In Seattle we were hardly ever successful in growing big tomatoes," Aiko Shimada said. "When you live in a cold climate, you eat what grows there — dark green vegetables, root vegetables. Things associated with a hot climate are thought not to be beneficial to someone who lives in a cold climate. People eat tropical fruits when they live in a tropical area and that cools your body. It really follows the Chinese concept of yin and yang, which is a cooling or warming."
Another part of the macrobiotic method is making use of the entire vegetable.
"Don't peel the skin because there are a lot of nutrients in it," Shimada said. "Eat the radish itself but also the top is edible. Put it into a soup. By eating the entire vegetable, it is balanced. The root part has certain nutrients and the top has others. By eating the whole, you are able to take in more nutrients."
One of the Shimadas' most popular classes is on learning to make miso.
"Typically we talk about miso and how it is made and why it is so good for you," Shimada said.
It is also very versatile.
"(It works in) anything from a fried dish, main dish or even dessert. … I make something called mochi waffle," she said. "You can buy a hardened mochi — brown rice mochi — at a health food store and then cut it into quarters and put it into a waffle maker. It makes a beautiful waffle. Then you spread it with a thin layer of miso, add some tahini (sesame butter) and then drizzle some maple syrup or a sweetener on it. It makes a really nice healthy kind of dessert."
The classes usually have from four to eight students.
"It's completely hands on," she said. "We do it together. At the end, we taste it. We provide all the recipes for (participants) to take home."
A separate session discusses the benefits of a macrobiotic diet.
"It's not a cooking class," Shimada said about that one. "We're introducing what we do and then my mother might prepare a sample lunch of macrobiotic food so (students) can get a taste of it."
The cost for a three-hour cooking class is $45 per person and includes the food.
For the miso class, there's an extra charge for ingredients if participants plan to take it home with them.
Aiko Shimada grew up in Japan and came to the United States for college, earning a bachelor's and master's degree at Oregon State University. After she married and her son was born, her mother moved from Japan to Seattle to join them. The Shimada family is from Chiba, a fishing village near Tokyo.
"They miss being by the ocean where they could get really good fish," Aiko said.
Meadow Vista resident Marcia Ferris takes Reiki lessons from the Shimadas and has also taken the miso class.
"They were very organized and gave clear directions about the ingredients you needed, and showed each step of the process up to the point where you put it into the jar and leave it for several months," Ferris said. "It is good to age miso for a year or two. I made a jar and brought it home. I took (the class) for a second time this year."
Ferris uses it to make miso soup and also to make flavoring spreads. It's really tasty on broiled fish, chicken or tofu, she said.
"I'm taking some macrobiotic cooking classes," she said. "I just took a class in Japanese pickling – tsukemono. It's a way of culturing vegetables. They are really delicious. I've eaten them in Japan and wanted to know how to make them myself. … I've always been interested I healthier eating."