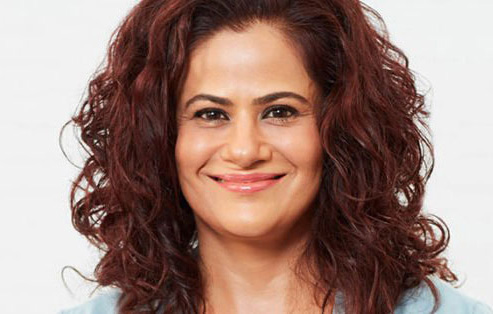 About Shonali
Shonali's contribution and mission for India is to create a market for the Macrobiotic diet lifestyle and an alternative holistic approach using food to heal the body.

Shonali Sabherwal is India's first Graduate and practising Macrobiotic Counselor/Chef/Instructor from The Kushi Institute (USA). Healing with food is her passion and a cause that is very close to her heart. Shonali began on this journey when her father contracted prostate cancer, and she was looking for a dietary practice to help him. Macrobiotics gained popularity when Madonna adopted it as a diet. However, it has the mantle of being a 'cancer curing' diet since the mid-70s.
Awarded as the Best Nutritionist in India by Vogue in 2020, Shonali believes diseases are the result of the imbalance in the body caused by a poor diet, lifestyle and emotional distress. This can be corrected via foods (used as medicine), changing lifestyles, and using complementary therapies.
Book a complementary preliminary call with Shonali.
Book A Call
Shonali uses her body organs and meridian diagnostic skills combined with the chakra system (to analyse emotional triggers) to arrive at a prognosis for her clients. With the Macrobiotic approach, she seeks to achieve a balance between acid and alkaline blood conditions and works towards creating strong immunity.
Want to learn more about what consists of a macrobiotic diet?
Learn About Macrobiotics
The Macrobiotic Diet Plan is being used for her clients to reverse various ailments and lifestyle diseases. Shonali's core specialisation is in the field of cancer and irritable bowel disorders. She has made her mark as the best nutritionist in India by also working on a range of other health concerns such as autoimmune diseases, diabetes, heart disease, thyroid conditions, irritable bowel disorder, sports nutrition, beauty (hair and skin), rheumatoid arthritis, weight loss, psoriasis, urticaria, ageing skin, fibromyalgia to name a few.
How does Shonali help with ailments?
Disease Management
Apart from her pioneering work in the field of nutrition, Shonali writes voraciously for leading publications and has published four bestsellers. She is on the advisory Board of Ecole Mondiale World School and is in Phase II of their Healthy Canteen Project. She has started her 'Healthy Macro Kids' program for schools all over Mumbai, wherein she gives talks to parents on raising healthy children. She has introduced a 'Wellness Food' menu as part of her repertoire of services for Wellness Health Spas and Restaurants, where she conceives, curates the menu, and trains the Chefs. Through her workshops, Shonali also seeks to educate you in creating and supporting a healthy, fuller life. She is soon to start her own product line.