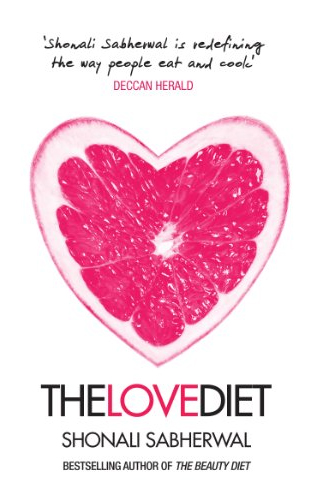 The Love Diet
The Love diet is your guide to self-awareness through food. This book is unique for it is designed to cultivate love, improve health and vitality for a blissful life. Discover the secret of staying in a state of Love 24X7, and improving happiness in relationships.
Order Now
What is The Love Diet in a nutshell?
The Love Diet is about self-love first. For a lot of men and women, focusing on the wrong foods or emotional eating takes them away from actually focussing on themselves. This book teaches you how your food habits through good blood condition and a cleaner body help you find the love in your life and keep it alive. Food secrets that can make you more caring, loving, and giving
What are some of the topics covered in this book?
The book features:
Food secrets that can make you more caring, loving, and giving
Tips to manage stress better
How to deal with fatigue
Tips to enhance sexual appetite in men and women
Remedies to revive sexual health
Five magical food and lifestyle factors needed for better sex
What kind of wellness goals can I expect to achieve with this book?
The book will give you tools by the right foods and lifestyle to manifest love in your life at every level. Not just the man-woman (man-man / woman-woman) kind of love, but to get you in a space of self and universal love. It will help you lead your life with kindness and a cleaner conscience; free from negativity and in a state of complete love.