FROM FARM TO TABLE – FOOD TREND IN INDIAN DINING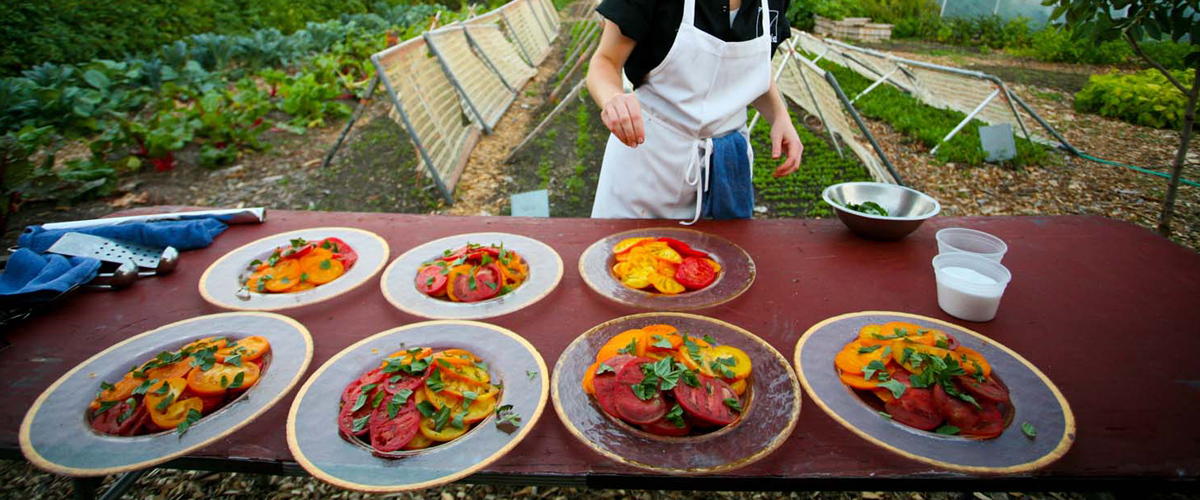 Every few year the food trend changes, some years back it was about spa food and year before that everything else concentrated on butter and cream. Two years back we have entered a healthy food phase coupled with medical concerns. The farm-to-table term, also called field-to-plate, is about eating seasonal foods, based on what is available locally at peak harvest.
Some habits and seasonal fruits that we Indians usually are seen following –
– Mangoes, when in the season, every household cherishes that.
– Grapes and strawberry another favorite fruit found in our homes.
Moreover many restaurants these days are reverting back to local farms to gather the freshest ingredients. Seasonal menus, based on what is available at peak harvest, are offered at more and more places.
Personally for me the idea of Farm to Table means being mindful of the path through which food reaches us- right from the time it's grown – to the process of harvesting and then up to consumption. The idea of such a concept is usually to support local farming.
Some recipes suggestions that one can make with this concept are –
Spinach salad with mushrooms, parsley and potato salad freshly baked pizza with organic vegetables.